THE TREND
CANNABIS AND CBD BEAUTY REVIEW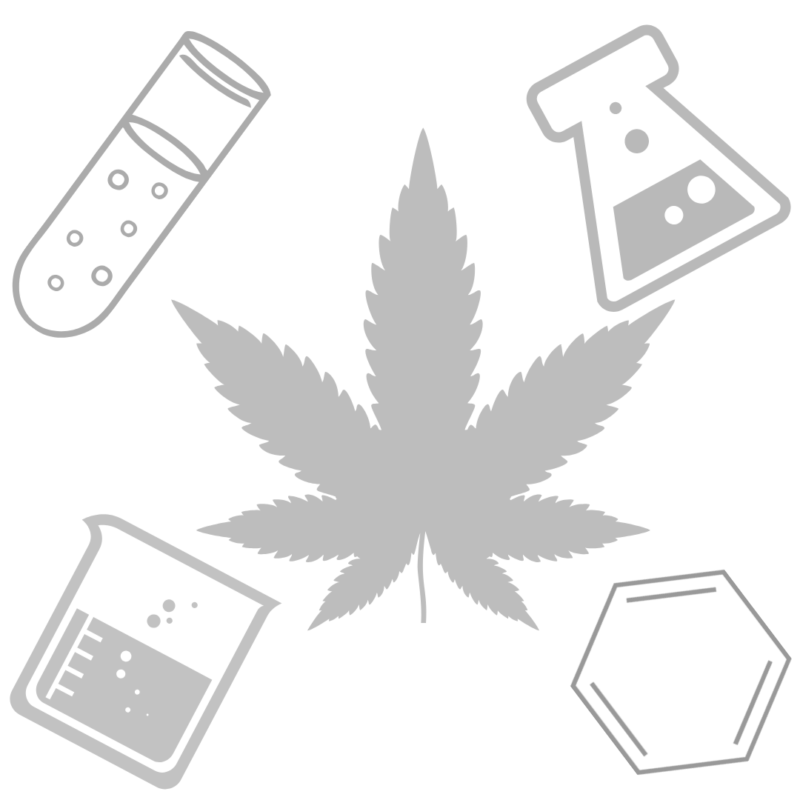 In the last few years, the cannabis revolution has slowly infiltrated mainstream normalcy as well as our daily dialogue.  Who would have guessed that we would see a world where cannabis-infused products would be the norm? With this surge of interest, I was curious at not only the beauty benefits but whether the industry has applied similar regulations (as compared to traditional beauty ingredients) toward cannabis-derived beauty products with respect to claim substantiation.  What do we know about its effects? What are the true benefits? And are beauty companies simply jumping on the trendy cannabis beauty bandwagon? Let's take a look at the cannabis beauty revolution and review the nitty-gritty of it all.
Full disclosure, I debated on addressing this topic.  
But as in anything, I believe that sharing knowledge breeds educated discussion and dialogue.
Historically speaking, the cannabis-related subject matter has always been (and always will be) a topic of controversial discussion.  People either love it, loathe it, or are generally indifferent to it. I still remember those days of Drug Abuse Resistance Education (D.A.R.E) campaigns which began in the early 80s, lending this theory that cannabis use was a "gateway" to more potent drug addictions.  Whether those claims actually had substantial clout or substance, is continually debated to this day.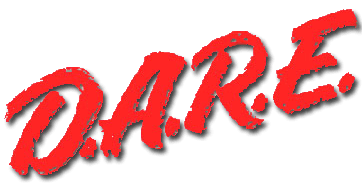 And with this wave of acceptance throughout the United States and throughout the rest of the world, medicinal and recreational marijuana may be here to stay.  Gone are the days where it was traditionally used (via inhalation or taken orally) for its psychoactive benefits stemming from tetrahydrocannabinol (THC). Now we are seeing cannabis-based textiles, oils, tinctures, creams, and (of course) beauty products.
So let's delve into understanding this plant, relative to its:
Critical components

Benefits (relative to beauty)

Freedoms or limitations with respect to regulating bodies and guidance from a psychoactive and non-psychoactive perspective.
The cannabis plant has two main subspecies: 1) Cannabis indica and 2) Cannabis sativa.  Cannabis indica strains have higher cannabidiol content as compared to cannabis sativa strains in which THC content is higher.
Components
Overall, the cannabis plant contains more than 421 chemicals (of which 61 are cannabinoids).  Within the cannabinoid composition of the marijuana plant, there are psychoactive and non-psychoactive components.
Cannabinoids (Psychoactive Components)
Delta-9 – tetrahydrocannabinol (d-9-THC)

Delta-8 – tetrahydrocannabinol (d-8-THC)

Cannabinol (CBN)

11-hydroxy-Delta-9-tetrahydrocannabinol (11-OH-THC)

Anandamide (arachidonylethanolamide)
Cannabinoids (Non-psychoactive Components)
Cannabidiol (CBD)

Cannabichromene (CBC)

Delta-8-tetrahydrocannabinol-11-oic acid (d-8-THC-11-oic acid)
Cannabidiol (CBD) is a major non-psychoactive cannabinoid and is almost as abundant as delta-9 – tetrahydrocannabinol (d-9-THC, or simply THC).  Of the psychoactive components, THC causes the stereotypically associated psychological and behavioral effects.
Also, it has been suggested to distinguish cannabis type as drug-type (marijuana) and fiber-type (hemp), with the former being high in THC and the latter high in CBD.
But interestingly enough, while the CBD: THC ratio varies in different strains of cannabis, the total amount of cannabidiol plus THC across strains is roughly constant.
The more THC, the less cannabidiol, and vice versa. 

Endocannabinoid System + Cannabinoids
The endogenous cannabinoid system (or endocannabinoid system, ECS) is involved in a host of homeostatic and physiologic functions, including modulation of pain and inflammation.  In fact, did you know that endocannabinoids and their receptors are found throughout the body?
Endocannabinoids are found in the brain, organs, connective tissues, glands, and immune cells. 
First, cannabinoids are distributed throughout the body; they are highly lipid-soluble and accumulate in fatty tissue. Second, there are two cannabinoid G protein-coupled receptors (GPCRs) types:  CB1 and CB2.  CB1 is more abundant in the central nervous system (CNS) and CB2 is the predominant receptor in the periphery (cells of the immune system).
Ok, but what about regulations?
Officially the FDA states the following and has sent warning letters of those in violation of basic guidance:
Under the FD&C Act, cosmetic products and ingredients are not subject to premarket approval by FDA, except for most color additives.  Certain cosmetic ingredients are prohibited or restricted by regulation, but currently that is not the case for any cannabis or cannabis-derived ingredients. Ingredients not specifically addressed by regulation must nonetheless comply with all applicable requirements, and no ingredient – including a cannabis or cannabis-derived ingredient – can be used in a cosmetic if it causes the product to be adulterated or misbranded in any way.  
Overall, the FDA is still keeping a close eye on this growing industry while utilizing legal sources to govern CBD-derived products: 
Parts or source of the cannabis plant-based on the 1970 Controlled Substances Act (CSA).
THC concentrations for hemp differ internationally, with THC concentrations (within the United States) not exceeding a limit of 3/10ths of 1% (0.3%).
Compounds extracted from cannabis, CBD is currently deemed as a Schedule I controlled substance by both the FDA and the Drug Enforcement Administration (DEA) pursuant to the 1970 CSA.
"Industrial hemp" cultivated as part of a state pilot program per The Agricultural Act of 2014 (2014 Farm Act).
Ok, let's delve into whether beauty companies are providing correct claims substantiation to you, our curious readers! 
Our Review…
We will look at various products currently available and review the following:
Product:

Name of product

Ingredient(s):

Full ingredient list with identified cannabis-based ingredient(s) 

Overall Dosage:

Concentration of cannabis-based ingredient (if applicable).  

≤ 0.3% THC:

Does it meet the ≤ 0.3% THC by dry weight rule?

Claims:

Stemming from the ingredient

Labeling:

Correct hemp and/or CBD identification and labeling 

Transparency: 

Whether the claims (if any) are substantiated

Transparent:
Not transparent:
Partly transparent (transparent but may lack some components): 

Bottom Line: 

Our overall opinion based on our research.   
THE INGREDIENTS
Cannabis-based Ingredient Labels
THE PRODUCTS
It's important to remember that a profitable business model such as combining cannabis-related compounds marketed for mainstream use is a fairly new concept.  The plant may have been readily available for centuries but acceptance and governing restrictions have prevented the growth of the industry. As a result, it's only been in the last 2-3 years that there has been a heightened interest within the beauty industry.
The following beauty products were available to consumers:
THE GOOD & THE BAD
At present, the scientific research available as it relates to cannabis-based ingredients relative to skin is still in its infancy.  Partly due to its controversial connotation. We found a slew of clinical trials using cannabis-based components for varying medicinal ailments, but only a limited amount of studies as it relates to topical skincare.
No results were publicly available from these clinical trials that studied:
NCT04045119:  The hydrating effects of a topical preparation containing CBD and hemp oil on facial skin.
The confusing differences are astounding as it relates to this widely used (and trendy) plant.  Its extraction and how its derived can set the course of its use. Here are some factors to consider when understanding its use:
Its variety (sativa vs indica)

Parts of the plant (dried flowers, resin, or oil)

Whether it's used for medical, recreational, or personal care purposes.

Route of administration (topical, inhalation, ingestion)
While some companies follow some of the regulatory guidelines and legal sources, one thing is clear — regulations are certainly convoluted at best and utilization of the plant within the beauty and personal care industries seem to teeter between strict and lenient.  
Widespread mislabeling and misbranding of CBD or cannabis-based products do exist.  
In fact, a 2017 JAMA study confirmed that the CBD content in almost 70% of CBD products available online could be mislabeled for actual CBD content based on a 0.3% THC concentration limit:
43% under-labeled

26% over-labeled

31% accurately labeled  
So based on the 2017 JAMA study, 69% of eighty-four (84) products analyzed from thirty-one (31) companies are mislabeled?!
That's insanity!
The FDA has even sent warning letters to multiple companies since 2015 for violations of FDA rule.
DO I NEED THIS?
Is this a product worth running out the door and immediately purchasing?  Likely no. In fact, the research available was mediocre at best as it relates to general skin improvements.  Its nothing we couldn't find in any other oils chocked full of fatty acids and phytochemicals.
Is it something to have in your arsenal?  If it is formulated within your current skincare products that provide personal improvement.  Then the answer to that is yes.  
However, most of the products we reviewed generally included advantageous botanical oils or ingredients which either individually provides its own improvements to the skin (via texture or hydration) or incur some form of synergistic activity with the formulation as a whole.
The choice is yours, of course.
ARE THE CLAIMS BACKED BY SCIENCE?
In the end, the claims were quite general, at best.
So were these general claims backed by science.  I guess you could say so. But generalized statements to "soothe" and "calm" seems rather basic as an oil rich in fatty acids will do just that.  One only has to substitute safflower oil with the term "cannabis sativa" or "cannabidiol", and similar skin improvements would be observed. In fact, safflower oil may actually have MORE linoleic acid per 100g.
So, would you really know the difference?
Actual concentration or percent of cannabis-derived ingredient as it relates to visible improvements to the skin is still undetermined based on limited research available.  
Ambiguous regulations allow for huge variations in both quality and safety of CBD-based products.  Due to lack of clear and mandatory labeling guidance regarding the exact concentration of CBD, it truly is the wild wild west out there.
Overall, this is an interesting trend, cannabis beauty.  So take it with a grain of salt. We always suggest our readers build their vocabulary with respect to ingredients and the dos and don'ts of cosmetic formulation.  
 Until my next review!