THE PRODUCT
GOOP BY JUICE BEAUTY: LUMINOUS MELTING CLEANSER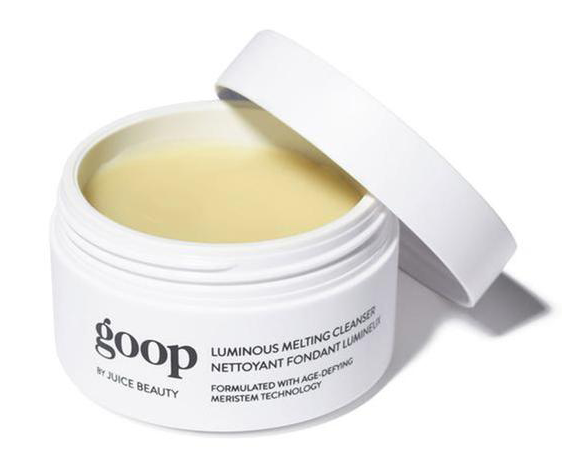 If you've been living under a rock for the last ten years, chances are you haven't heard of the brand Goop or that its founder (and CEO) is renowned film star Gwyneth Paltrow.  But if you are like most pop culture fanatics, you've certainly heard of both.  But what IS Goop?  Well, it started off ten years ago with a vision to become a modern lifestyle brand.  A simple website to provide readers with educated information and reviews on food, beauty, health, and wellness – from Gwyneth to us.  Since then, Gwyneth Paltrow's website has exploded into an ever-growing Goop empire: Body, Bath Soaks, Wellness, Fragrance, goopglow, G.Label, G. Sport, and of course Skincare.  We, at The Satori Chemist, love us some skincare.  But more importantly, we are intrigued by what Ms. Paltrow has to offer when it comes to products and recommendations.  And we will begin by reviewing one very specific goop by Juice Beauty product, the Luminous Melting Cleanser.
But first,  let's get back to the topic of Gwyneth Paltrow.  You've likely heard of Gwyneth Paltrow through the media's obsession with her personal life.
Brad Pitt, anyone?  
Or how about, "conscious uncoupling"?
She is indeed synonymous with the above but more importantly, she is synonymous with that California easy-breezy way of living; organic, calm, healthy, and happy.  
Who wouldn't want to subscribe to that?!
Her lifestyle and approach to wellness have been synonymous with the brand Goop.  
The brand, itself has become quite the phenomenon; probing topics stemming from fashion, clean eating, mindfulness, to beauty.  In fact, her first collaborative foray into skincare began with Juice Beauty. Therefore, it seems she continued the collaboration into her own skincare company line, goop by Juice Beauty.  The initial launch of the line consisted of a cleanser, face oil, day cream, night cream, eye cream, and an exfoliating mask.  
We've reviewed; serums, moisturizers, concealers, lipsticks, body oils, and facial oils — but we have yet to concur the heightened trend of cleansing balms and oils…..until now.
Cleansing oils and balms.  What is a cleansing oil or balm? And does it make sense to include this type of product in my skincare regimen?  First off, the cleansing balm/oil craze originated from Asian skincare. And you can bet your bottom dollar that we will do more in-depth reviews on the whole Asian beauty, Korean beauty (K-beauty), and Japanese beauty (J-Beauty) craze.  
So stay tuned for that.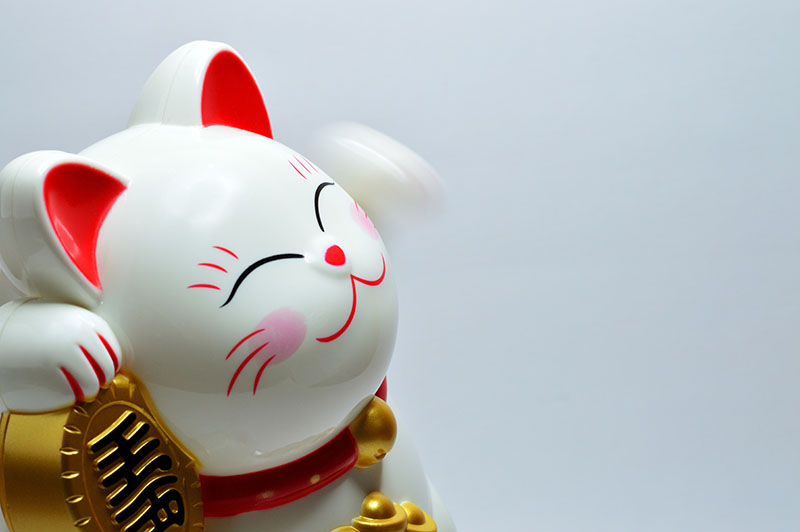 But back to cleansing oils/balms – both have the intent of utilizing fluid oils or solidified oils (via butters and waxes) to cleanse the skin of impurities.  Who would've thought that applying an oily balm or oil to one's face would be a cleansing thing? But folks all over Asia have been obsessed and implemented these steps for a while and we are just catching on this way of cleansing.  In fact, the Banila Clean It Zero Sherbet cleanser was one of the first to make its way to Western/European markets.  This was followed by EVE LOM, Clinique Take The Day Off, and The Body Shop Camomile Sumptuous Butter cleansing balms. 
I've tried all of these.
But truth be told, my current favorite cleansing balm is the Heimish All Clean Balm, and I'll definitely be posting a review soon.  But back to the origins of cleansing oils/balms by way of K-beauty.
Ever heard of the ten-step Korean cleansing process?  Yes, TEN!
Well here are the general steps: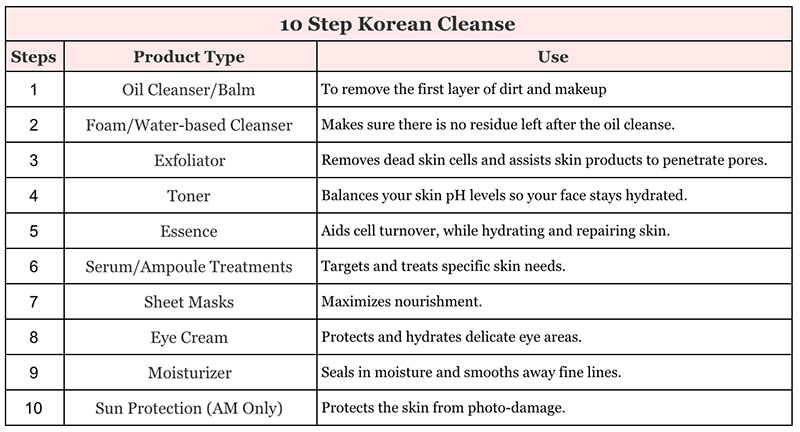 Now, I know what you are thinking.  Ten steps?! TEN!!
To be truthful, I generally do this ten-step process in my own way.  Its all dependent on your general skin type, what you had on your face throughout the day, and time to dedicate toward this process.  
But personally, since my introduction to the cleansing balm/oil — I haven't gone back to my normal quick facial wash.  There is something quite luxurious with slathering a thick scoop of a balm (infused with botanical goodness and oils) and massage it all over one's face.  
It just feels good!  
And in my case, this addition to my skincare routine has helped my oily skin actually glow – in a good way!  
I simply love it!
Alright then, let's look at the ingredients of goop by Juice Beauty's Luminous Melting Cleanser!
THE INGREDIENTS
Essential Oil Blend
THE CLAIMS
All goop by Juice Beauty skincare claims to be:
"Clinically proven skincare line that merges luxury formulas with certified organic ingredients. Glow-inducing, age-defying Meristem plant cells are sustainably sourced from poet's daffodil and sweet iris, then blended with a revolutionary antioxidant juice complex designed to brighten skin tone and target fine lines and wrinkles—leaving skin smooth, even, and luminous. goop by Juice Beauty products were formulated without any of a long list of ingredients linked to harmful health effects—including, but not limited to parabens, petroleum, pesticides, propylene or butylene glycols, phthalates, sulfates, PEGs, TEA, DEA, GMO, silicones, gluten, artificial dyes, or fragrances. Formulas not tested on animals."
Ok, the claims as detailed on the Goop website for Luminous Melting Cleanser:
"Luminous Melting Cleanser sinks luxuriously into skin to remove dirt and makeup, leaving it incredibly moisturized, soft, and glowing. This sumptuous blend of almond, olive and coconut oils, shea and cocoa seed butters, as well as jojoba and sunflower gently purifies and deeply hydrates the skin as it cleanses. Beautifully textured, it evens skin tone and minimizes the appearance of fine lines and wrinkles as it cleanses."
Ok, let's parse this baby to its bare bones based on its ingredients:
Substantiated
Claims
What's the Problem?

👍🏻

Sinks luxuriously into skin to remove dirt and makeup - leaving it incredibly moisturized, soft, and glowing.

None

👍🏻

Blend of almond/olive/coconut oils,

s

hea/cocoa seed butters, and

j

ojoba/sunflower oils.

None

👍🏻

Gently purifies

None

👍🏻

Deeply hydrates the skin as it cleanses

None

🚫

Evens skin tone

No product-specific data to substantiate claim

🚫

Minimizes the appearance of fine lines and wrinkles as it cleanses.

No product-specific data to substantiate claim

👍🏻

Formulated without parabens, petroleum, pesticides, propylene glycols, butylene glycols, phthalates, sulfates, PEGs, TEA, DEA, GMO, silicones, gluten, artificial dyes, and fragrances. 

None
SKIN TYPE & USE
The Goop website does not indicate actual skin type based on its defined use.  So since this includes a slew of botanical oils and butters, my suggestion would be to tread lightly with using this cleanser.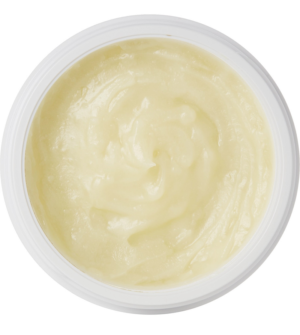 However, instructions of how to use this cleansing oil include the following:
"Use daily. Warm balm between palms and massage into dry skin using circular motions. Remove cleanser using a warm, damp cleansing cloth."
THE GOOD & THE BAD
This is definitely a luxurious balm filled with botanical extracts, oils, and butters.  And as we've discussed in other reviews, that doesn't mean products formulated primarily with botanicals ingredients are immune to having issues.  
In fact, since the ingredients list a slew of essential oils, skin sensitivities, and allergic responses may be a concern.  For example, we mentioned the combination of olive oil and sunflower oil may provide some concerns for those who may be prone to atopic dermatitis.  Now, this particular formulation has olive oil and sunflower WAX, which may be slightly different, but something to keep in mind.
One thing to note: We couldn't uncover much (if any) scientific information that would validate the true purpose of using the following ingredients relative to the product:
Polyglyceryl-10 laurate
Iris Pallida (Sweet Iris) Leaf Cell Extract
Narcissus Poeticus (Poet's Daffodil) Flower Extract
I suspect both iris extract and daffodil extract may essentially serve as fragrance components only.
THE UGLY (PRICE)
Goop Luminous Melting Cleanser ($90)
DO I NEED THIS?
Again, need is generally relative.  So if you've tried cleansing balms and find them to be beneficial to your skincare regime – then this is certainly one to try, if you are willing to fork over $90.  
In my opinion, it is most definitely an expensive route to take – since there are cheaper alternatives (see Dupes).  There are a plethora of products out there with similar capabilities, with differing price ranges, and botanical ingredients provided.  So, in the end, there is a wide range of different brands that have their own take on the cleansing balm craze.
The choice is yours to define which works best for you!
DUPES
Evolve Organic Beauty Gentle Cleansing Melt
Trilogy Makeup Be Gone Cleansing Balm
%100 Pure Blood Orange Cleansing Balm
Leahlani Skincare Bless Beauty Balm
La Bella Figura The Clean Slate
Siam Seas Mekha Herbal Active Cleanser
MAHALO The UNVEIL Cleanser Melt Concentrate
The Organic Pharmacy Carrot Butter Cleanser
ARE THE CLAIMS BACKED BY SCIENCE?
As I've said in my other reviews, as in most products, claims in the Goop Luminous Melting Cleanser are not overly specific; and therefore, may be vaguely drawn from multiple ingredients – which is often seen time and time again.  Beauty brands are increasingly proposing claims or making outrageous assumptions that may or may not be drawn from non-academic or medical sources.  
In short, always be careful. 
We are here to provide as much insight and scientific information relative to the product; but, in the end, you should always educate yourself.  And always question the safety and ethos of a brand.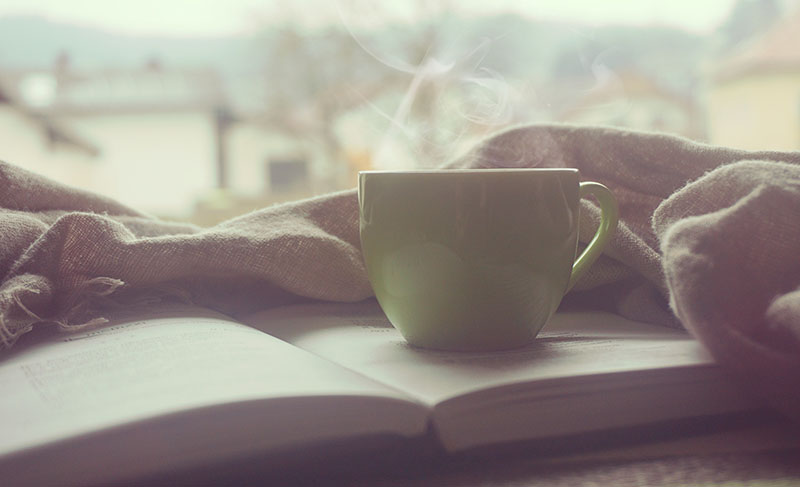 In the end, this is a cleansing balm made from varying botanical oils and butters.  Whether it makes sense to spend $90 or explore the lower-priced alternatives, is a personal decision.  
Until my next review!