THE PRODUCT
CAUDALIE: BEAUTY ELIXIR

This little bottle of loveliness packs a humongous punch containing grape, orange blossom, rose, lemon balm, mint, and rosemary oils. So many packed lovely ingredients toting antioxidant this and that – only reviewing the list can really reveal whether the claims are substantiated.
Caudalie's Beauty Elixir was one of the first (at least in my general radar) to feature a facial mist. It was touted as the "secret to the makeup artists".  Quickly after its initial release – you couldn't go past a beauty counter or drug store without seeing some sort of dupe or similar facial mist-type product. Caudalie truly started this wave of spritzing your face to perfection.
THE INGREDIENTS
Note: According to the Caudalie website – all ingredients (with the exception of water and Potassium Alum) originates from plants. Whether this makes sense or not – we shall see.
THE CLAIMS
Ok, the claims as detailed on the Caudalie Beauty Elixir website:
"Inspired by Queen Isabelle of Hungary's elixir of youth, this powerful plant-based anti-dull complexion treatment smooths away fine lines, tightens pores and gives the complexion an instant boost of radiance. A Caudalie cult product favored by makeup artists, beauty addicts, and celebrities; the elixir also works wonderfully to help set make-up."
This beauty enhancing mist is the secret of the stars and make-up artists for its many benefits:
Tones & tightens pores
Sets make-up
Boosts radiance."
Ok, let's parse this baby to its bare bones based on its ingredients:
| Substantiated | Claims | What's the Problem? |
| --- | --- | --- |
| 🚫 | Smooths away fine lines.  | No product-specific data to substantiate claim |
| 👍🏻 | Tones & tightens pores | None |
| 🚫 | Sets make-up | No product-specific data to substantiate claim |
| 👍🏻 | Boosts radiance | I could only vouch for myself with this claim. |
SKIN TYPE & USE
Normal, Oily, and Combination skin will benefit
Dry and sensitive skin – proceed with caution!
THE GOOD & THE BAD
Before we begin with the good and the bad — I want to first state that I've been using this skin spritzer/hydrator since the beginning. I've gone back and forth between trying other similar products and even trying my hand at creating my own DIY dupe (more to come about that beauty in a later post). And in my experimentation of using the Beauty Elixir and other high/low-end versions – I always notice a significant difference in my skin. This magical combination seems to do wonders in depositing life/hydration/radiance into my skin.
Whether the ingredients listed within the formulation make sense in its claims – it works for ME. So, with respect to the "good" – I would consider this a "holy grail" product – at least for me or anyone similar to my skin type.
My skin type = 40-something yr old, combination/oily, large pores, acne-prone skin.
Ok, now the bad. As much as I don't want to give bad marks on this product. There are a few. One critical complaint is the added parfum ingredient. Why, Caudalie, why? With its army list of essential oils that offer natural aromas and fragrant properties – why would you need to include this mystery ingredient simply identified as "parfum". Oh well.
And of course, the use of potentially oestrogenic affecting benzyl benzoate just seems rather strange.  If it's used as a preservative, fragrance ingredient, or pH adjuster; there are certainly better alternatives out there.  That's my personal opinion.
Other than that – I'm a big fan of this little guy packing a big punch to my skincare regimen. It somehow brightens a dull complexion, which I tend to have. It smells divine! And in some bizarre and strange way – calms me. All of these responses make sense with its arsenal of ingredients listed
THE UGLY (PRICE)
Caudalie Beauty Elixir: ($18, $49)
DO I NEED THIS?
Since the travel size version of this product is relatively cheap/inexpensive at $18.00 compared to its full size – I would say to try this if you are someone who is suffering from a slightly dull complexion and just want that extra ommpff. Whether the aromatic properties of this product produces a placebo calming effect meant solely to invoke an addictive and pleasant experience – well, that all depends on the customer.  Whatever your opinion is on this product, the cooling effect is marvelous and the smell is amazing.
DUPES
I have not come across one that provides a combination of similar ingredients.
HOW TO MAXIMIZE THE BENEFITS?
The best way to utilize this facial mist is to use it after you've completed your skincare routine and makeup routine. If you have exceptionally oily skin – you can even use this as a pre-treatment to your skincare. For those who suffer from sensitive skin – this may be irritating and slightly drying since it does contain alcohol and astringent properties.
ARE THE CLAIMS BACKED BY SCIENCE?
For the most part, most of these ingredients have properties, which would provide evidence that supports the product claim.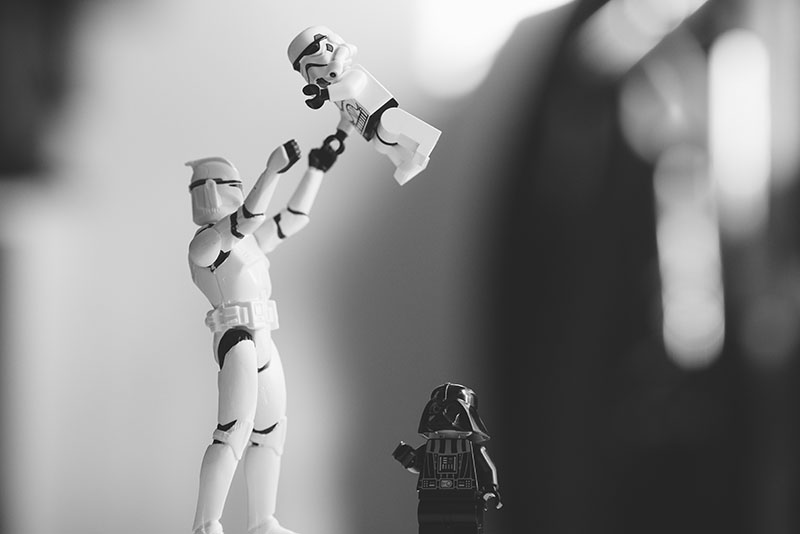 Whether it's truly substantiated – remains to be seen – especially with the pore-tightening claim. If you dig real deep and take its alcohol and rosemary components as ingredients that may promote tightening of the skin surface (i.e. dry it out) – then their claims would be true. But even if you technically take each ingredient for its face value research-based data separately – its components provide some scientific evidence – but whether that evidence is applicable to their claims (again) remains to be seen. Synergistically combined? There is obviously no evidence that can support their combined claims.