THE PRODUCT
FENTY BEAUTY: MATTEMOISELLE PLUSH MATTE LIPSTICK
In the words of Rihanna:
"Work, work, work, work, work, work
You see me I be work, work, work, work, work, work…"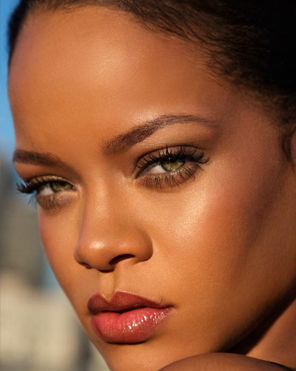 And work she did.  We all are familiar with singer and entertainer Rihanna and her distinct sound.  But did you know she quietly (yet not so quietly) launched a beauty empire late 2017?
Some say it was a game changer.  A disrupting force, thrown sharply at the traditional unchanging beauty and cosmetic industry.  Let's be clear. Though many have said she started an "inclusive and diverse" beauty revolution — I will be the first to say there have been those before her.  There have been beauty companies and cosmetic lines which challenged the mainstream notion of what beauty "should be". And we certainly must acknowledge this.
But if we look at the financial gains since Fenty Beauty's initial launch late September 2017 – one can not deny that this company is a force to be reckoned with.  And with that, mainstream beauty shall be forever changed for the better. Ultimately modifying the trajectory of what beauty symbolizes to not just a subset of very specific people — but for EVERYONE.
And even though Fenty Beauty is touted as diverse and unleashing a deluge of prismatic colors with every released product — there is still MORE that needs to be done.
So, of course, I was intrigued.
I perused the catalog of products during her initial launch and although the packaging, marketing, and strategic product naming behind the brand seemed quite impressive — the products themselves weren't novel.
With the initial launch of products, there seemed to be quite a buzz around her Killawatt Freestyle Highlighters, Gloss Bomb Universal Lip Luminizer,  and Pro Filt'r Soft Matte Longwear Foundation (40 available shades) – all of which were similar to something I knew I had and didn't need.
These days, if a product doesn't provide some sort of novel purpose to require an intent to purchase — I've stayed true to my mantra of keeping it simple and maintaining a minimal "inventory" of products.
Yet, I was still curious.  And then she launched MORE products which included a larger range of different lip products:  Stunna Lip Paint Longwear Fluid Lip Color and Mattemoiselle Plush Matte Lipstick.
This is when I made the dive.
I purchased the Mattemoiselle Plush Matte Lipstick in Freckle Fiesta. and Griselda.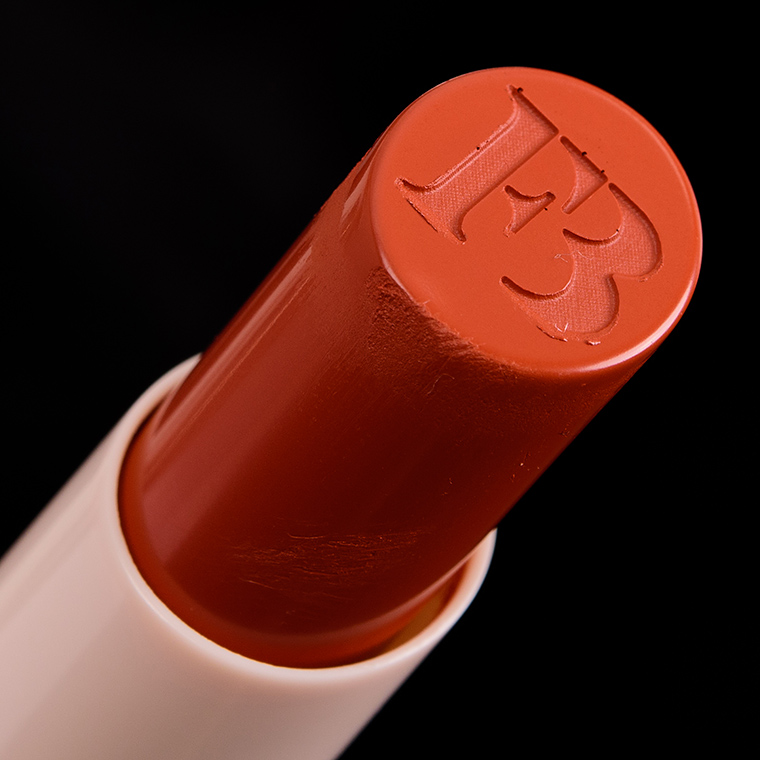 And the Mattemoiselle Plush Matte Lipstick in Griselda.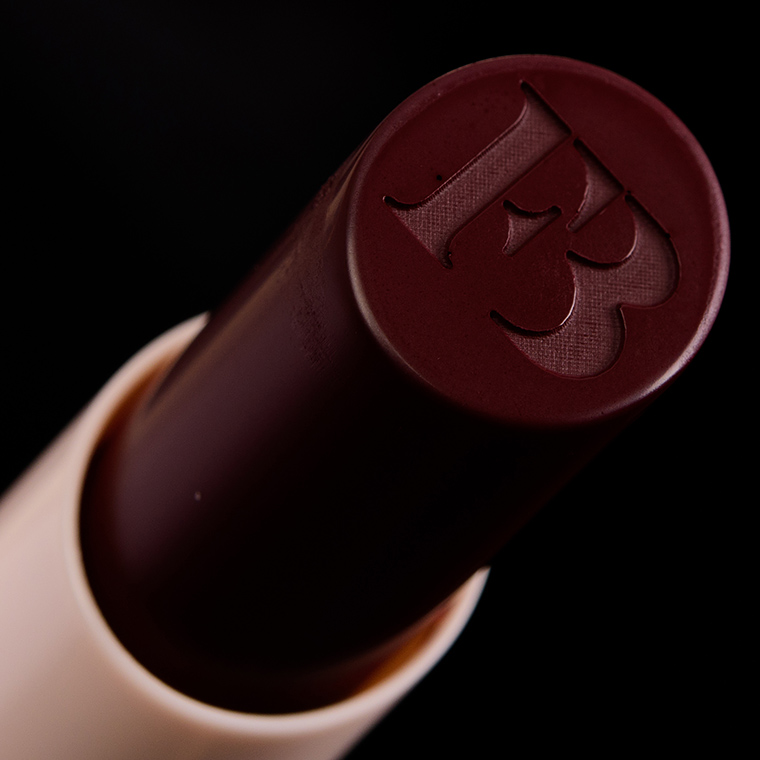 At first look, Freckle Fiesta seems absurdly orange.  And truth be told — orange-toned lipsticks never look right on me.  But this little guy was described as a "spiced terracotta" color which intrigued my color senses.  So with a trip to Sephora – curiosity had me testing all that I could get my grubby little hands on.  To my shock and bewilderment – Freckle Fiesta applied smoothly and had a good dose of high pigment payoff?  Similarly sized and packaged lipsticks tend to apply with a slightly drier result.  This was not the case with the Mattemoiselle Plush Matte lipsticks.
And since my initial purchase, Freckle Fiesta and Griselda have made repeated appearances on my lips – either applied liberally or dabbed lightly.  Now that I've purchased the lipsticks, I needed to know more about what I was applying to my lips.

THE INGREDIENTS
May Contain (+/-):
THE CLAIMS
Ok, the claims as detailed on the Fenty Beauty website
"ALL-DAY COLOR INTENSITY. WEIGHTLESS MATTE FINISH.
An ultra slim lipstick with a longwearing, petal-soft matte finish, created in a rainbow of 14 weightless, color-intense shades each designed to flatter all skin tones.
The ultimate light-as-air textures glides on creamy and stays put - no bleeding or feathering after application - with a velvety, soft matte inspired by a rose petal finish."
Ok, let's parse this baby to its bare bones based on its ingredients:
| Substantiated | Claims | What's the Problem? |
| --- | --- | --- |
| 👍🏻 | All day color intensity | None |
| 👍🏻 | Weightless velvet soft matte finish | None |
| 👍🏻 | Long wearing | None |
| 👍🏻 | No bleeding or feathering | None |
SKIN TYPE & USE
According to Fenty Beauty, all shades complement all moods AND skin tones!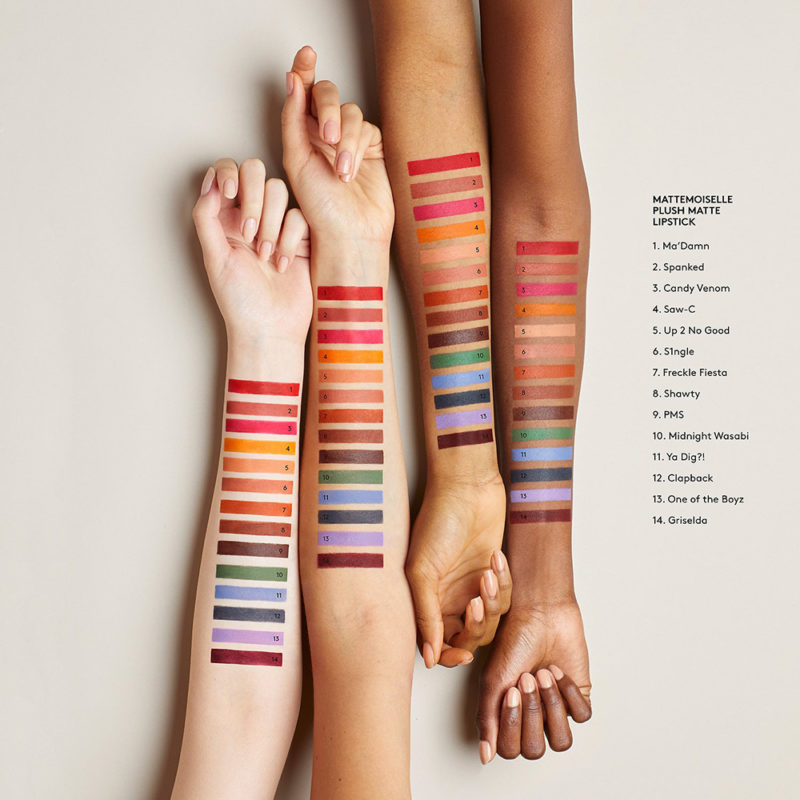 THE GOOD & THE BAD
Ok, this was a long one.  A doozy of ingredients that didn't seem to end.
If we look at the first (generally most abundant) ingredient listed as being Octyldodecanol.  And we understand that its primary function is a carrier or vehicle for the other active ingredients listed.  Then I question (just a tad) -- why this was generally selected. In the end, it is about choice, cost, and stability.  What may be a natural carrier ingredient option such as coconut oil or olive oil -- might be too oily when we evaluate the complete formulation.
And if we continue to dig into this very lengthy list, we are reminded that this, in fact, a lipstick.  Something artificial that was created in order to place pigment on one's face and skin. So let's be real -- I wasn't expecting highly innovative formulations with minimal synthetic ingredients.  It's a lipstick.
Yes, there are emulsifiers.  Yes, there are preservatives.  Yes, there are unpublished science-based ingredients.  But unless otherwise stated, Fenty Beauty never claimed to be a "natural" beauty brand.
Still, there were a few rough ingredients on this list that I found a little concerning - such as polyethylene terephthalate and propylene carbonate.
And I've said this once and I'll say it again, it is always good to question all ingredients listed.
Am I right?!
And outside of the obvious insurgent of oxides (titanium dioxide, iron oxides, tin oxide) -- I could not find any discernible reason to hate (or dislike) this product.  If we assume that the amount of titanium dioxide and iron oxides are relatively low compared to the total formulation – as it is listed at the very end of the ingredient list – then perhaps the concerning toxic effects mentioned above are negligible.
However, a forewarning is in order -- as some of the ingredients may cause a form of contact dermatitis to a highly sensitivity audience - such as the plant-based waxes (candelilla and carnauba wax).  So be sure to see if you can acquire a small sample and patch test yourselves before making the investment of purchasing this product.
THE UGLY (PRICE)
Fenty Beauty Mattemoiselle Plush Matte Lipstick ($18)
DO I NEED THIS?
If you know you already have a massive collection of pigmented lipsticks that fit your needs, then the economical and non-spendy part of me says to pass on these lipsticks.
But if you've been in search of highly pigmented lipsticks with big pay off for the price -- then (in my personal opinion) it is worth giving this a go.  You can never have enough lipsticks -- am I right? And in my case, I'm quite glad I opted to try at least two colors that were slightly out of my normal color comfort zone.  I've had so many compliments with regards to Freckle Fiesta and Griselda - that it was worth the spendy purchase. I've even combined the two colors to create a sort of mixed gradient terracotta (orange)/slightly blood orangey look.  And it works!
One thing to note -- I've worn this for awhile and I still have a fair amount of product left over.  So payoff is certainly worth it!
DUPES
For Freckle Fiesta
For Griselda
Rituel de Fille:  Forbidden Lipstick
ARE THE CLAIMS BACKED BY SCIENCE?
Without getting into the overall semantics of claims substantiation - it must first be said that there weren't many exhaustive promised claims.  In fact, the claims (if we can call them that) themselves were fairly benign; and can be applied to most lipstick/lip product assertions often made by cosmetic companies.  And so, if we look at the overall product itself with its standard claims of long-wearing, smooth application, and pigmented qualities -- all ingredients had supported evidence to individually apply to their respective claims.
In the end, the product itself is not cutting edge with respect to beauty innovation.  But if you (like many others out there) are intrigued by the celebrity turned beauty mogul train -- then this may be the product to test.
I'm curious to see what the future will bring with Fenty Beauty and its "Beauty for All" ethos.  Will it continue blazing a trail forward for newer generations to push the envelope of a larger more diverse clientele?  Or will it likely subside to traditional norms of the cosmetic industry?
Guess we have to wait to find out!
Until my next review!