THE PRODUCT
RMS BEAUTY: BURITI BRONZER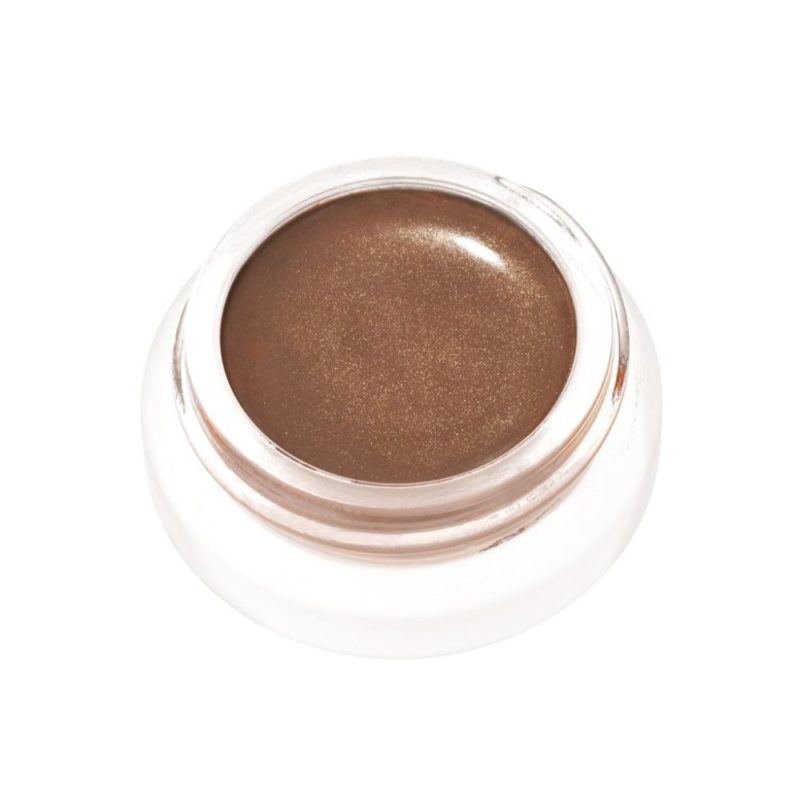 So the last few reviews, I've really focused quite a bit of energy on skincare and body care – looking at creams, serums, facial oils, and body oils.  But what about make-up? That's an important component in a female's daily arsenal – is it not?!  And it is fairly rare for a finicky woman (such as myself) who tries (and tests) out multiple types of cosmetic options to stick with a finite brand or product.
Some beauty lines I reach for due to various reasons: how it applies, how long it lasts on the skin (in a 24 hour period), how my skin reacts to the product, color (or lack thereof).  Oh and let's not forget lazy loyalty.  Lazy loyalty is the continual need to repurchase a particular product that does the job and doesn't cause immediate issues.  So the variables are too long to list – but it seems to be an endless chain of circumstances.
I would consider myself a fairly educated (even obsessed) makeup consumer.  And I used to hoard products like nobody's business.
Really.  I had stocked bathroom cabinets to prove it!  
But in a spring-cleaning compulsion (ala minimalism meets "does this bring me joy" process) – I realized that I had (like many women) makeup that was outdated, off trend, and riddled with questionable ingredients.  And in the midst of the throws (pun intended) of de-potting and chucking out what I had – I made a mental note to be more conscious and selective with my makeup purchases.
I wanted to be smart about each individual makeup procurement.  From the ingredients to the color, to the packaging.
Would this makeup item be suited for the following needs:
Travel
Everyday routine
Special occasions
If the item checked (at least) two out of those three above – I was sold!  Don't get me wrong; a little indulgence for the impetuous purchases here and there was certainly acceptable – I'm only human, of course.  But the mantra that came after that massive makeup cleanse was – need+quality ingredients.
Enter – RMS Beauty Buriti Bronzer.
Now, aside from the ever-continual search of finding that perfect foundation or concealer; bronzers and anything to assist in the contouring of one's face is high up there – at least for me.  I've tried them all. Powders, liquids, creams. High-end brands to more affordable drugstore brands. But when RMS Beauty was first introduced in my line of vision – I was intrigued.  
Their philosophy is the stuff that dreams (or makeup) are made of:  
"RMS Beauty is dedicated to transforming the way women use makeup, and it's about more than simply using organic ingredients. In fact, that's only the first step in creating a product that's not only non-toxic, but that actually heals and nourishes skin."
"RMS Beauty products are formulated with raw, food grade and organic ingredients in their natural state, allowing their living, healing attributes to penetrate and rejuvenate the skin. In their purest form, enzymes, vitamins, antioxidants and their healing properties remain fully intact, encouraging amazing potential for anti-aging effects. RMS Beauty has also taken extreme care in the use of minimal heat in the manufacturing process of this product in order to keep all nutrients and healing properties alive. All RMS Beauty products are free of harmful chemicals, synthetic preservatives, synthetic vitamins, and genetically altered ingredients (GMO) etc. RMS Beauty is full of healing nutrients – nutrients that work synergistically with the skin, and are in harmony with nature and our environment. Each ingredient in RMS Beauty is carefully chosen to create a dialogue with the skin. Your touch activates the life force of the product, and nutrients interact with skin to promote hydration, softness, and luminosity."
This review is looking at the bronzing ingredients to their highly coveted Buriti Bronzer.  Being an RMS Beauty noob and captivated by their extensive product line, I actually purchased their Signature Set (in Pop).  I figured I would be able to test and receive four separate items for one price.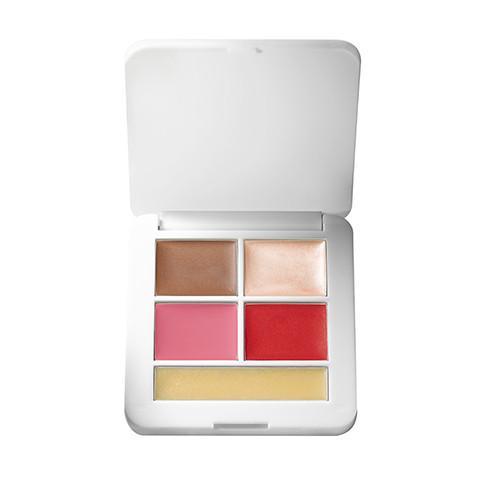 Thus, still aligned with my makeup cleanse promise.  And if further intrigued, could provide additional reviews to the other components of the RMS Beauty Signature Set (in Pop).
THE INGREDIENTS
THE CLAIMS
Ok, the claims as detailed on the RMS Beauty website.
"No drying, powder bronzer here. RMS Buriti Bronzer contains wild crafted Buriti oil, the oil highest in Vitamin A and Beta-carotene known to man, pressed from the nuts of Brazil's moriche palm tree. This ultra-sheer cream bronzer is a huge step away from the typical traditional orangey/sparkly bronzers that saturate the market. Bronzers should give the appearance of glowing, healthy, sun-kissed skin and nothing more.
An ultra sheer, glowing, cream bronzer without the orange, without the pink and without the grey giving just the right amount of warm, sun kissed skin. Works on all skin tones and doubles as a luminizer for darker skin tones."
Ok, let's parse this baby to its bare bones based on its ingredients:
| Substantiated | Claims | What's the Problem? |
| --- | --- | --- |
| 👍🏻 | No drying | None |
| 👍🏻 | Wild crafted Buriti oil (pressed from nuts of Brazil's moriche palm tree):  Highest in Vitamin A and Beta-carotene | None |
| 👍🏻 | Ultra-sheer cream bronzer | None |
| 👍🏻 | Glowing, healthy, sun-kissed skin | None |
| 👍🏻 | Works on all skin tones | Could not vouch for all skin tones. |
| 👍🏻 | Doubles as a luminizer for darker skin tones | Could not vouch for this claim personally |
SKIN TYPE & USE
Normal, oily, combination, dry, sensitive skin.
Since this includes essential oils – I would recommend doing a patch test
THE GOOD & THE BAD
Outside of the obvious insurgent of oxides (titanium dioxide and iron oxides) — I could not find any discernible reason to hate (or dislike) this product.  If we assume that the amount of titanium dioxide and iron oxides are relatively low compared to the total formulation – as it is listed at the very end of the ingredient list – then perhaps the concerning toxic effects mentioned above are negligible.  
If price point drives you or dissuades you from making a purchase — then I suppose RMS Beauty falls under the higher end category in terms of makeup.
Overall, there was no reason for me to dislike this product.  In fact, for my skin, it seemed to deliver radiant results in providing a luminous glow!
The only claim which I obviously could not substantiate is that it works on all skin tones.  Although I can clearly vouch for my own skin tone and that this works amazingly well – I can't really comment on the "universal" color applicability.  My lighter and darker toned folks out there who have tried this product — please chime in!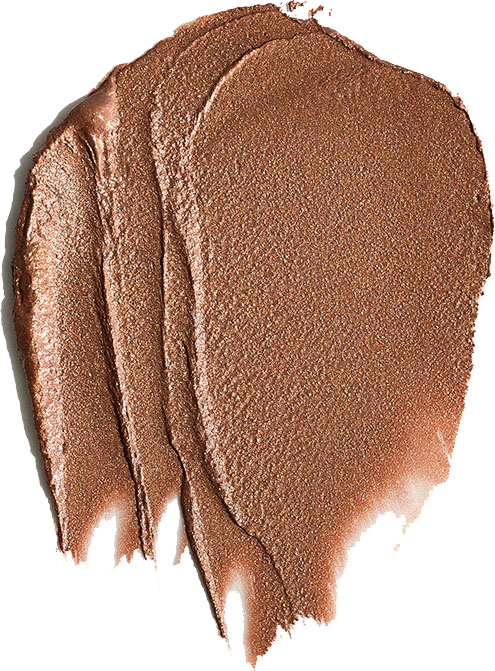 THE UGLY (PRICE)
RMS Beauty Buriti Bronzer ($28.00)
DO I NEED THIS?
So far, I've used RMS Beauty's Buriti bronzer more times than I can count.  It has become my holy grail. I purchased the individual pot-sized product and it still is the gift that literally keeps on giving!  So for the price point, product amount, packed ingredients – I think this is well worth the investment if you are looking for a worthy all-in-one beauty make-up product.
If you want that natural sun-kissed look that will take you from summer into winter seamlessly – this is for you!
It blends like a dream!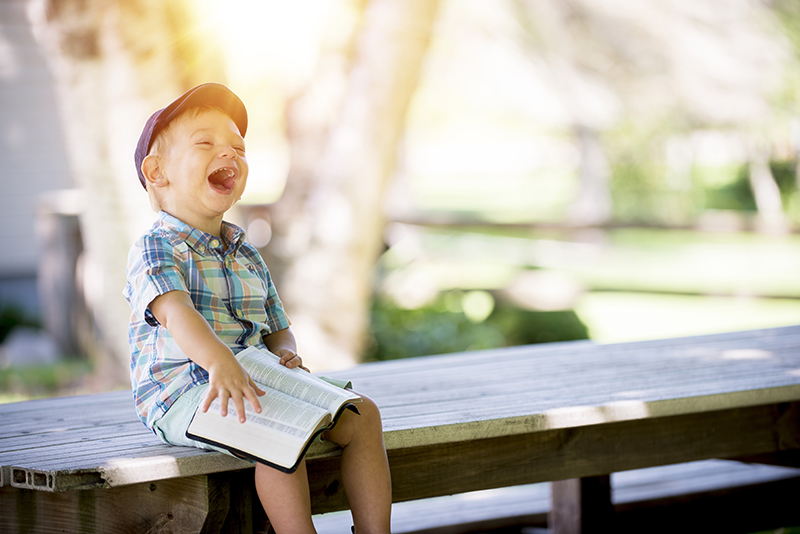 DUPES
Lots of wonderful bronzers but (sadly) none infused with buriti oil.  
Alas, no similar dupes at the current moment!  
HOW TO MAXIMIZE THE BENEFITS?
I often use this bronzing product as a natural eyeshadow and contouring.  I sometimes even skip blush and this has been my go-to everything product.  From contouring, bronzing, eyeshadow, and blush. It truly blends really well without any streaking!  
ARE THE CLAIMS BACKED BY SCIENCE?
All of the included ingredients have properties, which would provide evidence that supports the product claim.  They all provide emollient capabilities – yes. Each ingredient has supported evidence to maintain moisture, provide radiance and luminous bronzed glow – yes, yes, and yes!  
All in all, if you are in search of a make-up product that can be used in multiple ways (bronzer, blush, eyeshadow, contour) with nourishing properties – look no further!  Since adding this product to my skin/makeup routine, I have found it quite difficult to turn to other bronzers.
Until my next review!