THE PRODUCT
RMS BEAUTY: LIVING LUMINIZER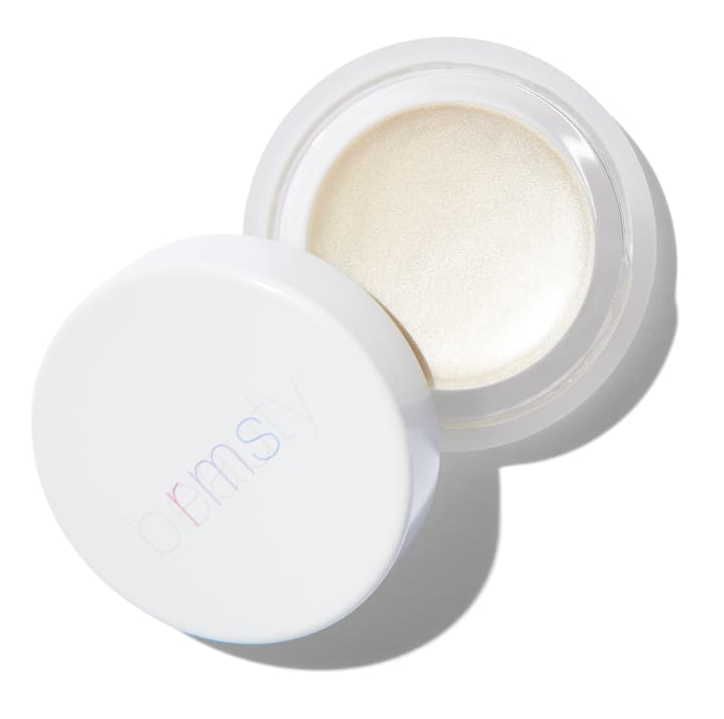 When the weather begins to show its true colors during the winter months, it seems our skin takes an absolute beating.  We long for those sunny and bright summer days when our skin emanates a luminosity that is out of this world. So in the spirit of holding onto that wondrous glow, we thought it was only fitting to review the highlighting effects of the RMS Beauty Living Luminizer.   
Ah, RMS Beauty.
We meet again.
In our last encounter with RMS Beauty, we reviewed the bronzing capacity of the Buriti Bronzer.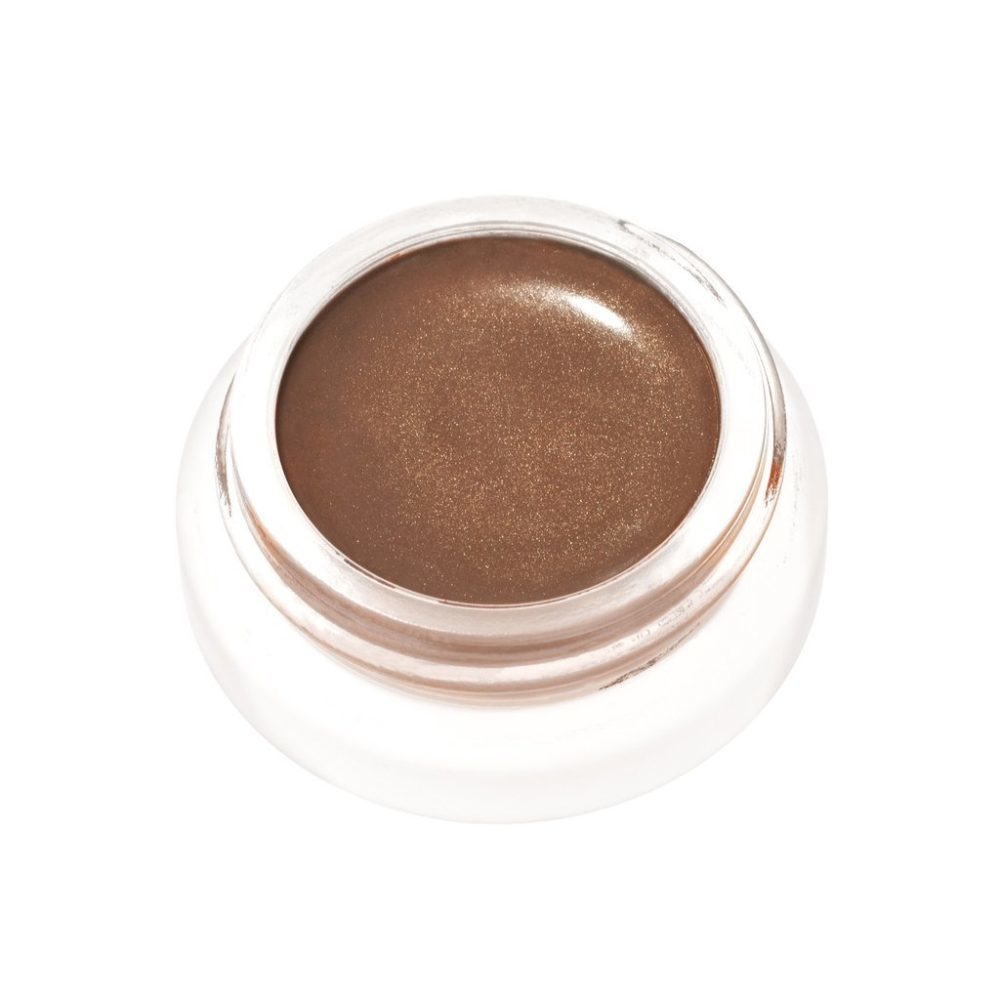 However, we didn't really delve into the ethos behind the brand nor did we introduce the founder and creator, Rose-Marie Swift.  Much like many "green" brands, RMS Beauty dedicates its mission to offer makeup seekers an alternative to traditionally formulated products.   In fact, their mission page provides consumers with a very detailed explanation behind their philosophy:
"RMS Beauty breaks away from the pack of natural cosmetics. RMS Beauty products are formulated with raw, food grade and organic ingredients in their natural state, allowing their living, healing attributes to penetrate and rejuvenate the skin. In their purest form, enzymes, vitamins, antioxidants and their healing properties remain fully intact, encouraging amazing potential for anti-aging effects. RMS Beauty has also taken extreme care in the use of minimal heat in the manufacturing process of this product in order to keep all nutrients and healing properties alive. All RMS Beauty products are free of harmful chemicals, synthetic preservatives, synthetic vitamins, and genetically altered ingredients (GMO) etc. RMS Beauty is full of healing nutrients – nutrients that work synergistically with the skin, and are in harmony with nature and our environment. Each ingredient in RMS Beauty is carefully chosen to create a dialogue with the skin. Your touch activates the life force of the product, and nutrients interact with skin to promote hydration, softness, and luminosity."
Like the Buriti Bronzer, the Living Luminizer is packed full of botanical ingredients.  Similarly to the bronzer, this highlighter has developed a cult-like "holy grail" following.   
And we can see why!
Is it because four (4) out of its seven (7) total ingredients are certified organic?  That makes 57% of the formulation organic! Not bad!
Ok, let's look at the ingredients!
THE INGREDIENTS
THE CLAIMS
Ok, the claims as detailed on the RMS Beauty Living Luminizer website:
"Nothing compares in magically highlighting the skin. This formula is the ultimate illuminator for creating a sensuous, sheer, luminous glow.
Best of all, the living luminizer enhances the skin's natural youthfulness without being sticky, greasy or glittery.
An ultra sheer, glowing, luminizer with a translucent, satin-pearl finish. This highlighter works great on all skin tones, making this a must have beauty product."
Ok, let's parse this baby to its bare bones based on its ingredients:
| Substantiated | Claims | What's the Problem? |
| --- | --- | --- |
| 👍🏻 | Enhances the skin's natural youthfulness without being sticky, greasy or glittery. | None |
| 👍🏻 | Ultra sheer, glowing, luminizer with a translucent, satin-pearl finish. | None |
| 👍🏻 | Highlighter works great on all skin tones. | None |
SKIN TYPE & USE
According to RMS Beauty, the highlighter was formulated and should be applied per the following:
"Apply sparingly with fingers over the cheekbones, down the bridge of the nose, along the inner corners of eyes, and on the cupid's bow above lips for a natural glow. Add life to eyes by subtly applying onto the center of eyelids, just above the lashes.
For a more precise application to those sensual places on the face, apply the living luminizer with the rms beauty brightening brush. The small tapered brush is perfect for highlighting the inner eye corners (near the tear duct), down the bridge of the nose and bow of the lips. A hint of the luminizer can be added along shoulders, shoulder blades and collar bones for a sexy evening look. Mix sparingly with "un" cover-up for a radiant sheen.
Living luminizer can be applied with all lip2cheek, lip shines and wild with desire lipstick shades to create a light-reflective and luminous glow. Applying lightly in the center of the lips, magically gives the appearance of a fuller lip and creates a new subtle, yet modern, pearlescent shade."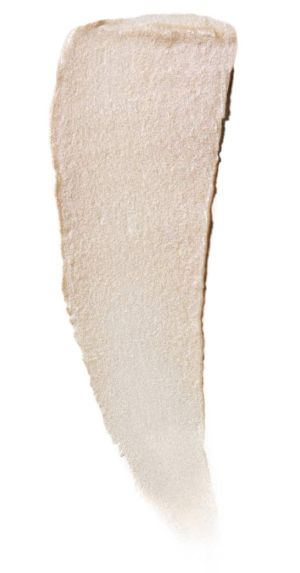 Pretty self explanatory and doesn't need more clarification.
THE GOOD & THE BAD
Outside the use of titanium dioxide and mica, which gives this highlighter it's pearlescent sheen, I could not find any discernible reason to hate (or dislike) this product.  
If price point drives you or dissuades you from making a purchase — then I suppose RMS Beauty falls under the higher end category in terms of makeup brands.
Overall, there was no reason for me to dislike this product.  In fact, for my skin, it seemed to deliver radiant results in providing a luminous glow!
The only claim which I obviously could not substantiate is that it works on all skin tones.  Although I can clearly vouch for my own skin tone and that this works amazingly well – I can't really comment on the "universal" color applicability.  
My lighter and darker toned folks out there who have tried this product — please chime in!
THE UGLY (PRICE)
RMS Beauty Living Luminizer ($38)
DO I NEED THIS?
This highlighter has only 7 total ingredients.  All of which provide some level of benefit for its emollient, skin-conditioning, skin-protecting, pearlescent, and antioxidant capacities: castor seed oil,  coconut oil, beeswax, mica, titanium dioxide, tocopherol, and rosemary extract.
In the end, this is a highlighter. A product whereby its simple use is to bring forward and illuminate certain aspects of one's face.  And as such, the highlighter market reaches all levels and price points.
So whether you choose to spend $38 for RMS Beauty Living Luminizer, purchase other alternatives (see Dupes), or head to your local drugstore — the choice is yours.  
DUPES
Cocokind Mai-Light Highlighter Stick
Cocokind Sunrei Highlighter Stick
Han Skin Care Cosmetics HAN Illuminator
W3ll People Bio Brightener Stick
Yuni Gliding Light Illuminating Multipurpose Balm
100% Pure Luminating Créme: Northern Light
100% Pure Luminating Créme: Moonlight
100% Pure Luminating Créme: Starlight
Maya Chia The Highlight of the Day Illuminating Serum
ARE THE CLAIMS BACKED BY SCIENCE?
Overall, the claims (if we even call them as such) were very very general.  
As usual, my advice would be to take heed to what can be drawn from some of these ingredients.  And with only seven (7) ingredients total, there really wasn't anything negative to discuss.
For a face highlighter, the ingredients listed are reasonable.  Nothing seemed out of place or questionable.
So, in the end, the choice is yours to try this illuminating highlighter out!
Until my next review!