THE PRODUCT
INNISFREE: MY LIP BALM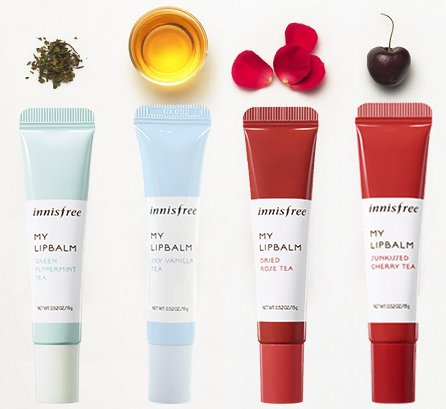 I've reviewed a slew of U.S. and European-based brands, but haven't really delved into Asian brands.  Well, today's the day, folks! And just so you know, dear friends, this won't be the last. Many more to come!  But we'll start with the Korea-based brand, Innisfree.  More specifically, review Innisfree My Lip Balm.  Three reasons:
This will piggyback our review of

Glossier's Balm Dotcom

and its six flavors.

Of the six

Glossier Balm Dotcom

flavors,

Innisfree My Lip Balm

offers four similar options.

Innisfree

(the product child of

Amore Pacific

) is currently available in the United States and online.
Asian beauty brands…
This topic has been a long time coming.  In the last five years, Asian beauty brands have given European and American companies a dose of heavy competition.  In fact, both Korean beauty (K-Beauty) and Japanese (J-Beauty) brands have essentially given Euro/American beauty companies a heavy dose of humble pie.  This topic is very close to my heart being an Asian-American and having longed for recognition of viable products having its origins from Asia.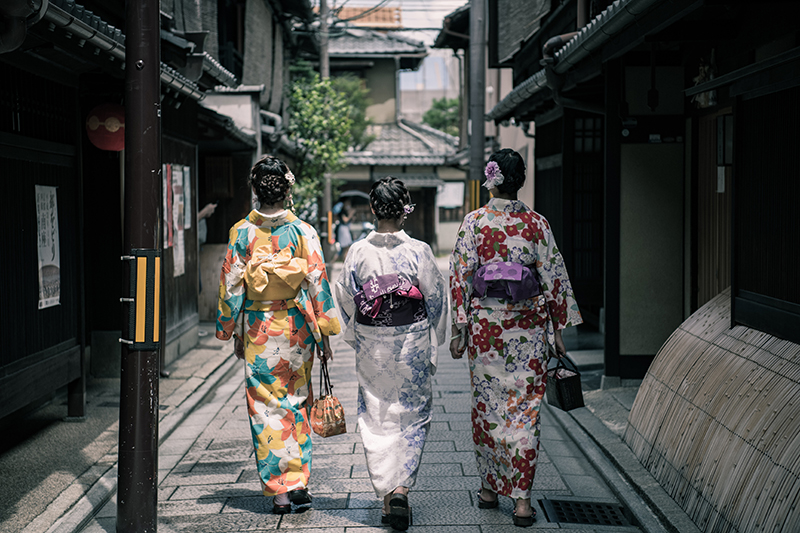 What do I mean by this?
Before, if you lived in Europe or the U.S., you would have to search far and wide on the internet (or travel) for Asian brands.  Fast forward the last few years and now you can't walk into a drugstore (like CVS or Target), cosmetic store (like Sephora or Ulta Beauty), or even trending clothing stores (like Urban Outfitters or Anthropologie) without seeing some form of Asian beauty brand.
It's just not possible.
So why all the fuss?  Well, for one thing, Asian beauty (along with European beauty) have always been at the forefront with respect to specialized ingredients, amplifying botanical materials, and utilizing the best technologies in formulating their products.  And let's not forget their aesthetically and functionally pleasing packaging. But until recently, the American audience was never exposed to these innovative products.
Until now.  
And since this newfound wave of interest, an explosion of products and brands have flooded the U.S. markets.  So much so, it often becomes overwhelming; even daunting.
What do I try?  Which brand is best?  Fermented ingredients?  Probiotic skincare?
Don't get me wrong, there have been some very seasoned Asian brands that are certainly recognizable to American and European markets for quite some time – such as Japanese-based brands, Shiseido or Shu Uemura.  Both oldies, and definitely goodies.
In any case, K-Beauty and J-Beauty are hot right now.  
Here is a small list of Japanese and Korean brands that have surfaced more recently: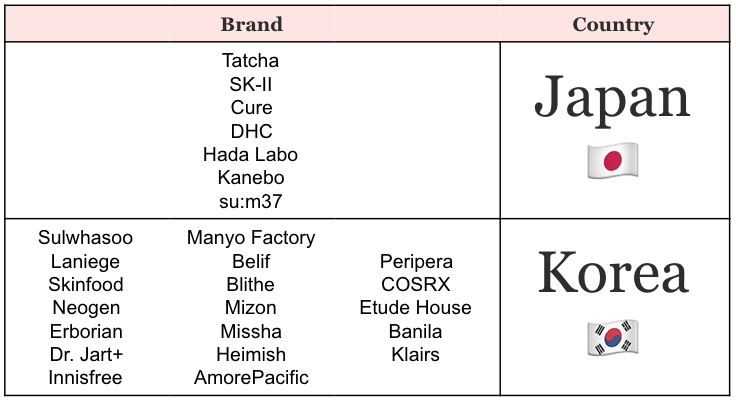 But that doesn't mean other Asian countries (like Thailand, Singapore, Indonesia, Taiwan, and China) don't have their own take or local brands worth discussing. 
And we hope to delve more deeply into some of these brands in the future.
But for now, we will focus on Korean beauty!
THE INGREDIENTS
My Lip Balm #01 (Green Peppermint Tea)
Microcrystalline Wax
This is a wax derived from petroleum and characterized by the fineness of its crystals in contrast to the larger crystals of paraffin wax.  Waxes are often used in skin and lip care cosmetic products due to their excellent skin tolerance as well as their high protecting and cleansing performance and broad viscosity options.
In fact, a review published in 2017, evaluated 13 in vivo (human and animal) and in vitro studies investigating overall dermal penetration of mineral oil and waxes.  The review concluded that mineral oils and waxes are 1) absorbed to the upper layer of the skin (stratum corneum), 2) minor fraction is actually absorbed deep within the skin layer, 3) there is no evidence that its percutaneously absorbed (organ absorbed), and 4) cosmetic use is unlikely to represent a systematic human health risk after long-term exposure.
Another important detail is that the average molecular weight of microcrystalline wax ranges between 500-800 g/Mol (Da).  This is important due to the 500 Dalton rule – which I will go into further detail in another post.  But briefly, based on an article published in 2000; under the 500 Da rule, it is thought that all common contact allergens are under 500 Da and larger molecules (greater than 500 Da) are typically non-irritating.  Of course, this would be a difficult rule to test out entirely – as all compounds can't possibly be categorized based on molecular weight and tested for specific dermal sensitivities.
Bottom line:  So based on this review, how are waxes beneficial to this formulation? If we take into account that it provides a nice protective shield (as wax tends to do) and is relatively safe based on reviews and research — then it does make sense as to why Innisfree would include wax.  However, this type of wax is certainly up for discussion as I could not find finite published benefits.
My Lip Balm #02 (Sky Vanilla Tea)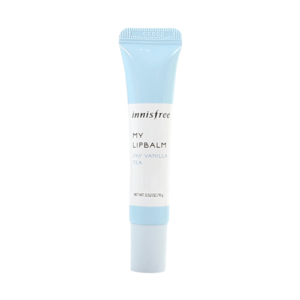 My Lip Balm #07 (Dried Rose Tea)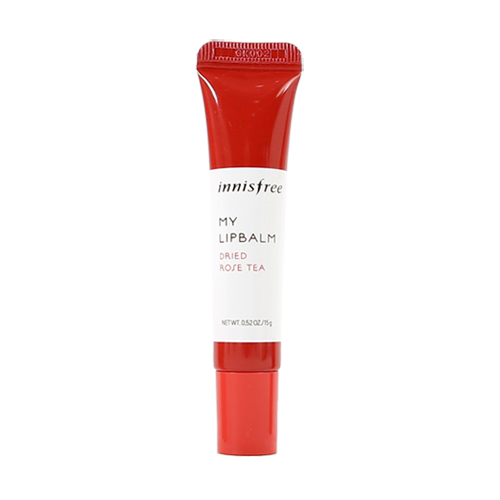 Petrolatum, Hydrogenated Castor Oil Dimer Dilinoleate, Microcrystalline Wax, Beeswax, Simmondsia Chinensis (Jojoba) Seed Oil, Helianthus Annuus (Sunflower) Seed Oil, Theobroma Grandiflorum Seed Butter, Silica Silylate, Isostearic Acid
Caprylic/Capric Triglyceride
Capric Triglyceride or Caprylic/Capric Triglyceride (CCT) is an emollient ester that was deemed as a safe ingredient to use in products per a safety assessment conducted in 1980 per the CIR panel.
Well, it's been quite some time since 1980. And I am willing to bet that there have been cases reported and studies performed relative to this particular ingredient. In fact, most recently in 2017, the same CIR safety panel decided to re-evaluate and assess caprylic/capric triglyceride based on current clinical and animal data. And although the verdict isn't necessarily in, I would be willing to bet the final assessment will deem this product safe as the origins of this ingredient come from benign oils.
Back to CCT (or sometimes known as caprylic acid) is a specific fraction of coconut/palm oil fatty acids – resulting in a stable form of esters. But how is this ingredient relevant to me?!
First, caprylic acid has been found and studied to have superior medical potential in anti-cancer, anti-Alzheimer's, anti-Autism, and providing general circulatory improvement. But it also has potential beneficial applications as an anti-aging ingredient. Yessss!
Bottom line: Emollient ingredient derived from coconut and palm oil. Known for its skin-conditioning and anti-aging capabilities.
Isostearic Acid, Fragrance/Parfum
Dimer Dilinoleyl Dimer Dilinoleate
Dimer dilinoleyl dimer dilinoleate functions as an emollient and viscosity controlling agent.  Other than that, not much was really found on this specific compound as far as published studies or data.  
Based on a trademarked vendor compound, dimer dilinoleyl dimer dilinoleate may be the following:
Formed by the reaction of dimer dilinoleyl alcohol and dimer dilinoleic acid.  Ideally suited for lipstick and make-up products.

PELEMOL DD

can be applied in lipsticks, lip balms, hair conditioners, mascaras and moisturizers

.
Bottom line:  Dimer dilinoleyl dimer dilinoleate is a emollient and viscosity controlling agent in cosmetics with not much public published studies to support any specific claims.
Iron Oxides (CI 77491)
CI 77491 (Red iron oxide)
Iron oxides are naturally sourced but synthetically processed.  Therefore, most "natural" marketed beauty companies tend to utilize iron oxides in their formulations due to this "naturally" derived colorant source.  Depending on the type of iron oxide, some varieties may have varying trace metals. Due to heavy regulations imposed by the FDA, iron oxides are generally safe as the trace amounts of metal are likely low.
Bottom line:  Synthetically processed but naturally sourced ingredient used as a colorant or pigment in cosmetics.  Although they do contain trace metals, due to heavy FDA regulations, the amount of allowable iron oxides in products is safe for consumers.
Tocopheryl Acetate, Titanium Dioxide (Ci 77891), Dehydroacetic Acid, Red 27 (CI 45410), Citric Acid
Rose Flower Oil
We've reviewed varying forms of rose flower oil but this doesn't seem to be very specific to which type of rose oil used in the formulations.
Regardless, where would aromatherapy be without the smell of the rose?
For centuries, humans have studied every aspect of this plentiful flower. The rose and its petals are often a symbol of love. In a 2007 study, 95 macro and micro components in the essential oil of Rosa Damascena (R. damascena) from central Iran. The identified components were β-citronellol (14.5-47.5%), nonadecane (10.5-40.5%), geraniol (5.5-18%), and nerol and kaempferol were the major components of the oil.
In addition, some of the medicinal effects that stem (pun intended) from the R. damascena are partly attributed to their abundance of phenolics compounds – resulting as strong antioxidants, free-radical scavengers, and exhibiting anti-inflammatory/anti-mutagenic/anti-depressant capabilities.
In addition, rosa canina (rosehip) has long been used for its medicinal properties and often functions as a skin conditioning agent, fragrance ingredient, astringent, anti-acne agent, humectant, and exfoliant in cosmetic products.  
The results of a fatty acid analysis indicated that Rosa canina contains the following most abundant fatty acids: linoleic acid (35.9–54.8%), α-linolenic acid (16.6–26.5%), and oleic acid (14.7–22.1%).  These essential fatty acids are the precursors for omega-3 (linolenic acid and linoleic), 6 (linoleic), and 9 (oleic) which have been shown to in studies to improve skin hydration and elasticity.  And studies have concluded that fatty acids (such as linolenic acid) contained in a majority of these oils create a film on the skin which reduces transepidermal water loss (TEWL), thus contributing to maintaining the correct hydration of the epidermis.   
The rosa canina seeds and shells also contain high amounts of carotenoids (precursors of vitamin A and high amount of vitamin E).  Many studies have pointed to such vitamins to support skin maintenance – with Vitamin A stimulating the cells of the skin, restoring damaged skin cells and therefore, making a brilliant anti-aging ingredient.
With its high composition of fatty acids and antioxidants, this oil has relatively high protection against inflammation and oxidative stress.
Bottom line:   Rosa canina functions as a skin conditioning agent, fragrance ingredient, astringent, anti-acne agent, humectant, and exfoliant in cosmetic products.  Due to its high essential fatty acid content, Vitamin A and Vitamin E content – it often provides anti-inflammatory and antioxidant capabilities. It has also been shown to improve skin hydration and elasticity.  In the end, the essential oil is packed with phenolic compounds and has a strong antioxidant capacity.
Tocopherol, Water / Aqua / Eau, Glycerin, Butylene Glycol, Camellia Sinensis Leaf Extract, Citrus Unshiu Peel Extract, Opuntia Coccinellifera Fruit Extract, Orchid Extract, Camellia Japonica Leaf Extract, Citrus Sudachi Fruit Extract
My Lip Balm #08 (Sun Kissed Cherry Tea)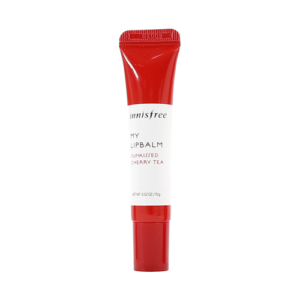 THE CLAIMS
All balm flavors claim the following:
"My Lip Balm hydrates dry lips by creating a non-greasy barrier.
My Lip Balm can also be applied to cheeks for a hydrated, dewy flush.
Tea complex helps prevent moisture from evaporating.
Sunflower seed oil, cupuacu butter and jojoba oil coat lips for long-lasting hydration."
Ok, the claims as detailed on the Innisfree My Lip Balm website for the following: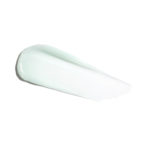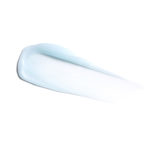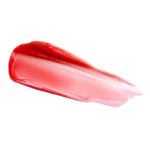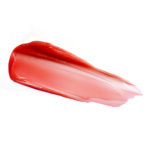 Ok, let's parse this baby to its bare bones based on its ingredients:
| Substantiated | Claims | What's the Problem? |
| --- | --- | --- |
| 👍🏻 | Hydrates dry lips by creating a non-greasy barrier. | None |
| 👍🏻 | Can also be applied to cheeks for a hydrated, dewy flush. | None |
| 👍🏻 | Tea complex helps prevent moisture from evaporating. | None |
| 👍🏻 | Long-lasting hydration with: Sunflower seed oil, cupuacu butter, and jojoba oil. | None |
SKIN TYPE & USE
According to Innisfree, the balms were formulated and should be applied per the following:
"Apply to lips any time for a boost of hydration and a soft wash of color.  Use over any lipstick to create a glossy look. Dab on the cheeks for a hydrated, dewy flush."
Pretty self-explanatory and doesn't need more clarification.
THE GOOD & THE BAD
Like Glossier Balm Dotcom, there was a definite base formation that continued throughout all four of the flavors.  Those base ingredients included:

Irrespective of the base formulation, the following ingredients provided distinguishable flavor components which separated each balm:
Pigments/dyes

Appropriate flavor extracts/oils
Similar to my review for the Glossier Balm Dotcom, a critical complaint is the addition of the parfum/fragrance ingredient.  But unlike Glossier Balm Dotcoms, the Innisfree My Lip Balms incorporate the addition of extracts and oils appropriate to each relatable flavor:  
#01 (Green Peppermint Tea): Mentha Viridis (Spearmint) Leaf Oil

#02 (Sky Vanilla Tea): Vanilla Planifolia Fruit Extract

#07 (Dried Rose Tea): Rose Flower Oil

#08 (Sun Kissed Cherry Tea):  Prunus Avium (Sweet Cherry) Fruit Extract
Though, unlike Glossier Balm Dotcom the use of preservatives was thrown into the gauntlet:
Dehydroacetic acid

Phenoxyethanol

Ethylhexylglycerin
And then there were ingredients that did not have publicly available research or data (outside of vendor-specific claims) to provide insight into the true value of its use:  
Diisostearyl malate

Dimer dilinoleyl dimer dilinoleate
And finally, the use of sodium saccharin.  
This just baffles me.
I suppose Innisfree wanted to impart that sugary taste into their lip balm. However, as I said before, I'd gladly relinquish any sugary taste or smell if it meant NOT using this artificial sweetener with varying studies pointing to it its carcinogenic capacity.  
THE UGLY (PRICE)
My Lip Balm
#01 (Green Peppermint Tea) ($10)
#02 (Sky Vanilla Tea) ($10)
#07 (Dried Rose Tea) ($10)
#08 (Sun Kissed Cherry Tea) ($10)
DO I NEED THIS?
In the end, these are lip balms.  And they do contain both botanical and synthetic ingredients.  And as mentioned before, the lip balm market is massive and extends to all varieties, for every age group, with ranging price points.
So whether you choose to spend $10 for a tube of Innisfree My Lip Balm, purchase other alternatives (see Dupes), or head to your local drugstore — the choice is yours.  
DUPES
#01 (Green Peppermint Tea):
100% Pure Organic Mint Lip Balm
100% Pure Sweet Mint Lip Balm SPF 15
Glossier Balm Dotcom (Mint) (Reviewed here)
#02 (Sky Vanilla Tea):
Glossier Balm Dotcom (Birthday Cake) (Reviewed here)
#07 (Dried Rose Tea):
Babo Botanicals Lip Tint Conditioner SPF 15
Glossier Balm Dotcom (Rose) (Reviewed here)
Herbivore Botanicals Coco Rose Lip Tint – Coral
#08 (Sun Kissed Cherry Tea):
Glossier Balm Dotcom (Cherry) (Reviewed here)
ARE THE CLAIMS BACKED BY SCIENCE?
Overall, the claims were very general.  To be quite honest, one would hardly call them claims.
As usual, my advice would be to take heed to what can be drawn from some of these ingredients.  
Is it worth the sacrifice if there is no plausible benefit?  In the end, these are decisions that we must make and decide individually.
The reality is how you go about selecting those products which contain ingredients that inevitably penetrate your skin.  Some deem certain ingredients as deal breakers, while others don't see it as a means of purchasing priority.
As always, the choice is yours.
Until my next review!